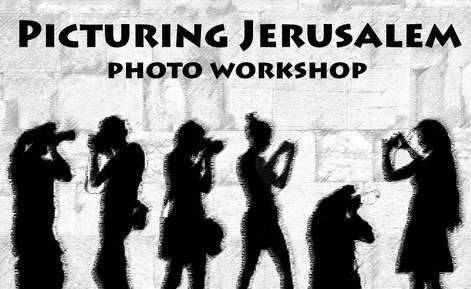 Enjoy "Picturing Jerusalem" with an expert who shows you how to focus and express on camera your own unique vision of the Israeli scene.
Renowned photojournalist Ricki Rosen leads interactive walking tours for tourists, students, families, and photo enthusiasts of all kinds. She guides you through
Jerusalem's Old City and other equally photogenic sites. She teaches you how to create images which capture the moment and tell a story, far beyond the simple snapshot.
People of all ages enjoy learning to photograph like pros, returning home with impressive photo albums and developing a skill which they can apply to future travel. Families can share the activity together or send just the teenagers to create great Israel albums on Facebook.
In addition to expert photographic instruction, Ricki shares intriguing stories from her 25 years of media experience in Israel, as a photographer for Time Magazine and other international publications.

"Ricki is gifted in many ways -- as a teacher, as a photographer, as a journalist.
She has a wonderful way of gently yet firmly pushing students to explore the world around them, forcing them to see their environment in a new way. And she shares a wealth of knowledge about Israel and the Middle East, as well as professional photography and photojournalism experience."
--- Rachele Kanigel, Institute for Education in International Media ---

"Spending a morning with Ricki on her workshop proved to be one of the highlights of my recent trip to Israel. I am a photo hobbyist who loves taking pictures and improving my skills. The time behind the scenes in Jerusalem proved to be both. Loved her program. Highly recommended"
--- Frederic Young, tourist from Northwest Indiana ---

"I've seen Jerusalem many times, but it was terrific seeing it through an expert photographer's eye"
---Stanley Meyer, Connecticut ---




For more information, contact Ricki at +972-54-5332121 / rickirosen1@gmail.com